"The trade wasn't that bad", Bears fans told themselves after the Bears victory in Week 17 against their division rival, the Minnesota Vikings. The microscope was out after the Bears traded up one spot in the 2017 NFL Draft in order to select quarterback Mitchell Trubisky, and rightfully so. They traded their 3rd overall, 67th, and 111th in 2017 and their 3rd round pick in 2018 to move up. The trade was a head-scratcher as the 49ers - who owned the 2nd overall pick - already had their quarterback in Jimmy Garoppolo. Fans weren't happy as the frustration grew as the quarterback struggled in his rookie year, completing only 59.4% of his passes for a sub-par 6.1 AY/A - adjusted yards per attempt - while throwing just as many touchdowns as interceptions with seven.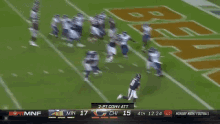 As the hate continued to compile, Trubisky was quietly leading the Bears to nine wins over their final ten games with the only loss coming when he was sidelined with a shoulder injury. In all fairness, they didn't let him pass more than 31 times during those wins, and the defense was the best in the NFL. However, it did show the Bears could win with Trubisky as they finished the year 12-4. Only to have their hearts broken in the playoffs on a missed field goal.
Trubisky's sophomore season was considered a success as he threw for 3223 yards with 24 touchdowns and 12 interceptions, adding 421 yard and three touchdowns on the ground through 14 games. His efficiency was up significantly 66.6% completion percentage and 7.4 AY/A with a 95.4 quarterback rating. Head coach Matt Nagy figured it out, and the Bears were going to be ok.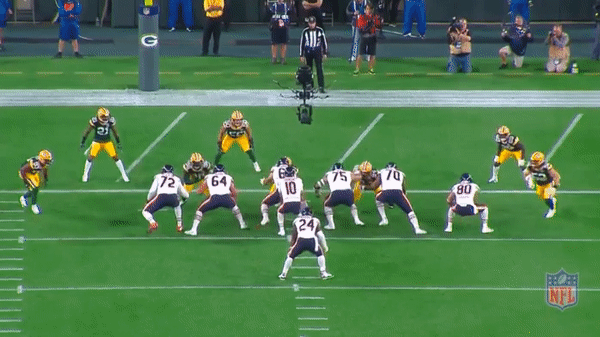 The start to 2019 was promising, as they started 3-1, but not without issue. Week 4 Trubisky tore a labrum in his shoulder, and the Bears plummeted to an 8-8 record. Once again, the Bears fans weren't happy and demanded a change. Trubisky wasn't as advertised, and it showed in the box scores. Every stat regressed in 2019, but one stuck out like a sore thumb: AY/A. 
In the 11 games Trubisky played following his injury, he only had three with over 6 AY/A, leading to an average of 5.87. In comparison to 2018, he finished with 7 of his 14 games above six. The torn labrum most likely affected this, but was it all on Trubisky? He was still throwing it deep as he was 17th in deep target completion percentage, and 11th in deep ball attempts per game. Even with him chucking it, they were 31st in the NFL for explosive play rate, only ahead of the Panthers.
https://i1.wp.com/dabearsblog.com/wp-content/uploads/2019/02/5.2.gif?resize=600%2C339
Part of the issue was in his top two receivers failing to make plays after the catch. Anthony Miller and Allen Robinson ranked 100th and 148th out of 155 in yards after the catch per reception. The Bears were the only team who didn't have a pass-catcher top 13 yards per reception. The deep targets yielding fewer yards after the catch or Tubisky's subpar target accuracy could be blamed, but the pass-catchers didn't give him much to work with. They were 22nd in yards of separation per target and tied for 6th most dropped receptions per target (minimum 500 passes). Although the receivers could do better, it wasn't all on them. 
The play calling in 2019 was brutal, especially with the horrendous offensive line play. Trubisky had the 32nd ranked protection rate, yet they were 27th play-action rate and 30th in pre-snap motion percentage. Typically coaches use play action to freeze linebackers, giving quarterbacks more time to throw.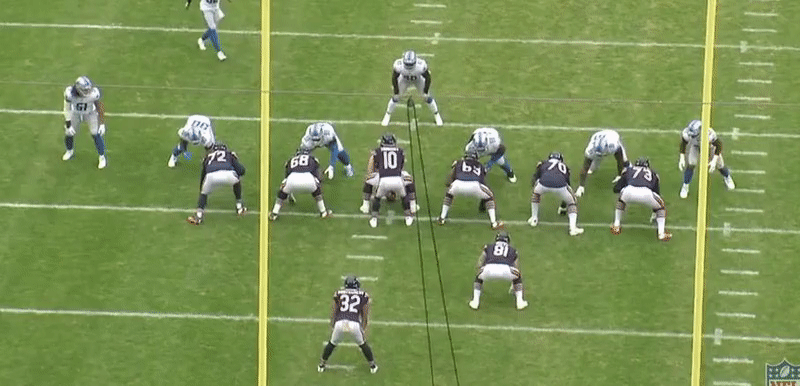 The issue was they didn't run enough on early downs to set up the play-action as they ranked ninth in early down pass rate. While averaging 3.9 yards per carry on first and second down - tied for 6th worst — it's no surprise Nagy didn't want to run. But, you have to do it to protect and get the best out of your quarterback. Most of Trubisky's success throws have come on play actions and clean pockets. 
When it came to the lack of the pre-snap motions, maybe Nagy was trying to keep it simple for Trubisky. However, motions allow the quarterback to predict blitzes and find mismatches. The Ravens, 49ers, and Chiefs - all top offenses - were some of the most motion-heavy teams in 2019. Apparently, Nagy isn't taking a page out of his previous bosses playbook in Kansas City.  
With all these variables factored in, one thing was clear : it wasn't all on Trubisky. 
Looking forward to 2020, the Bears are making strides to fix their personnel issues: they added tight end Cole Kmet, and wide receiver Darnell Mooney in the draft, while adding tight end Jimmy Graham in free agency, improving the situation with the pass catchers. If Nagy can get back to running the ball and set up their passes with more play-action while improving his play-calling, Trubisky could take the next step. However, I remain cautious about investing in this fickle offense.
If you're into taking risks in fantasy, the Bears players should be on your radar. If it all clicks, they could make some noise in 2020, and this could be an offense where we can grab some massive upside sleepers.
Find Chase at @FF_Intervention on Twitter
Click here to find more of his work including the Fantasy Intervention Podcast