Continuing the look at the 2020 Senior Bowl roster, let's dive into two more wideouts. Kalija Lipscomb (Vanderbilt) and Brandon Aiyuk (Arizona State) are two guys who fall into a similar "I like their flashes of potential" bucket.
Kalija Lipscomb
After Lipscomb's 2018 junior year where he was first in the SEC in catches (87) and third in receiving yards (916), he was unable to build upon his promising season and his statistics were basically cut in half (47-511). If you #WatchTheTape, however, Lipscomb displays traits which translate to today's NFL. Lipscomb is best suited in the slot and utilized in an offense where he can maximize his yards after catch potential. 
The clip below is from his 2019 game against LSU. Watch how sudden and precise he is with the breaks in his routes, particularly the second one at the top of his stem where he creates immediate separation from the defensive back. He's running his route as if he's going to continue upfield but quickly snaps it off towards the sideline once he's on the defender's toes.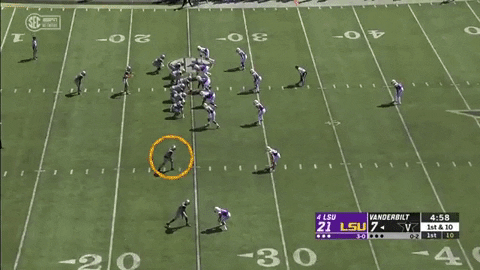 Brandon Aiyuk
After Aiyuk spent his first two years at junior college, he transferred to Arizona State and was an afterthought behind N'Keal Harry. This year, though? Aiyuk took full advantage of Harry's departure with a breakout season where he posted a 65-1,192-8 line. His 1,192 receiving yards were second in the PAC-12 behind Michael Pittman Jr. of USC, and his 18.3 yards per catch was fourth in the conference. 
Similar to Lipscomb, Aiyuk is sudden with his route breaks but with one major difference: speed. Aiyuk has both short-area quickness and legit down-field speed, making him a threat at every level of the field. This clip from Arizona State's 2019 game against Oregon is less about his route running and more about his speed. His subtle double move gets the corner to bite, and after Aiyuk secures the catch, we can see the long speed he possesses as he easily pulls away from two defenders.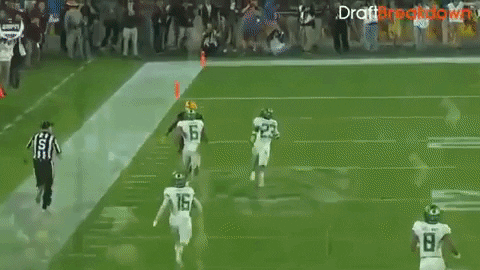 Thanks for reading and let me know if you have anyone in particular you want me to cover!