Good tight ends are hard to find. If we include Kittle as a generational talent, there have only been seven tight ends you could rely on to finish as a TE1 for at least half of this past decade. We still have George Kittle and Mark Andrew, who could help for this upcoming decade, but in reality, the tight end landscape is relatively barren. 
Taking shots on tight ends early in rookie drafts is viewed as futile by most. Rookie tight ends typically don't produce in their first year; since 2010, only four have had TE1 numbers - which was 136 fantasy points or more - in 2019. However, the idea tight ends need multiple years to develop might be overblown. From the first year to the second, there's a massive increase, as we saw 17 sophomores finish with over 136 fantasy points since 2010. So why was the misconception towards young tight ends created? 
Although we see the second-highest amount of TE1 finishes coming in a player's second year (highest is their third season with 21 finishes about 136 points), the majority of the best seasons overall come further in their career. Since 2010, only 7 of the top 30 tight end finishes were from a player who was 25 or younger. The real sweet spot was 27 to 30, where an average of four finished in the top 30 per year.
Just because the view is weighted towards top-end production doesn't mean you should put young tight ends on the backburner. If you can get a young player like Rob Gronkowski or George Kittle, who produce early on, it's like striking gold. 
Rookie Tight Ends with a Shot for Early Success
When you draft a rookie tight end, you're not drafting them for their rookie year, as only four since 2010 would have finished as a TE1. 2020 won't be any different, as it was considered one of the worst tight classes in the past decade. The Bears' Cole Kmet was the first tight end selected at 43rd overall, the latest we have seen the first tight end drafted since the Bills' Lonnie Johnson in 1994. What makes it worse is the lack of opportunity. 
Unlike in 2019, where the Lions drafted T.J. Hockenson and the Broncos took Noah Fant, there wasn't a team who selected a tight end to be an immediate starter. Even if injuries occur to starters, most rosters have veteran backups such as the Seahawks' Will Dissly or the Packers' Mercedes Lewis, which is why we focus on year two. 
Getting Younger on Offense
The Bears defense has always saved this offense. Over the past five years, they have been in the top half of the league in yards allowed, helping to hush the criticisms of the deficiencies on offense. In an attempt to fix the weaknesses, management brought in Andy Reid disciple Matt Nagy in 2018. After his first season, it looked like the offense had been fixed, only to regress in 2019.
A larger piece of the blame was put on quarterback Mitchell Trubisky as he struggled to move the offense throughout the entire year. 8 of his 14 games (excluding the game where he had three attempts before exiting with an injury) ended with less than 200 yards or no passing touchdowns. In his defense, his supporting cast was brutal. He had a 76% protection rate (32nd) with two dropped passes per game (12th) and 1.57 yards of separation per target (22nd) from his receivers. It's tough to expect a player to succeed in situations such as this.
After deep-threat receiver Taylor Gabriel failed to impress in 2019, the Bears added rookie speedster Darnell Mooney, which should help open up the offense over the next few years. This receiving corps could be dangerous if the Bears can re-sign Allen Robinson. With Robinson as the lead receiver, Mooney and third-year receiver Anthony Miller can develop into dangerous secondary and tertiary options. This could take the pressure off the aforementioned Notre Dame standout Kmet and allow him to see one-on-one coverage. 
Although Kmet didn't play much in his first two collegiate seasons, he made a 2019 jump. He finished with 515 yards and six touchdowns with a 14.9% target share in only ten games. Although he looked great, especially with his ability to make contested catches, his college production isn't what impressed me. This 21-year-old is only one of six tight ends to run a sub-4.7 40 times at over 260 pounds, joining Jimmy Graham and Rob Gronkowski. 
Kmet's physical traits should allow tight ends coach Clancy Barone to work his magic. Clancy Barone has had seven Pro Bowl tight ends in his ten years coaching the position, doing so across four teams. The extremely raw Kmet should sit for one year behind free agent acquisitions Jimmy Graham and Demetrius Hariss, then assume the starting role as soon as 2021. You could have Barone's fifth Pro Bowl tight end.
Small School Quarterback Goes Tight End
Eleven years of quarterback training and camps, two scholarship offers, and one walk-on offer from Michigan are all down the drain just so Adam Trautman could play at Dayton as a tight end. His parents were shocked after first hearing the news, but maybe it wasn't such a poor decision after all. In his collegiate career, he racked up 178 catches, 2295 yards, and 31 touchdowns, becoming the first tight end to win the offensive player of the year award for the Pioneer Football League. He was also a finalist for the offensive player of the year award for all of college football. 
Trautman earned rave reviews at the Senior Bowl for his ability to make contested catches, find open space, and blow defenders off the line while blocking. During the combine, he showed how he was able to get open and lead the NCAA tight ends in receptions, posting the fourth-fastest three-cone drill in combine history at the position. Everything was working in his favor leading up to the draft, where the Saints traded four picks to move up and grab the suddenly-hot tight end.  
Trautman will now get the opportunity to play with quarterback Drew Brees and company as they push for another Super Bowl. The question is, will Trautman get a shot? Last year, tight end Jared Cook was one of the most efficient tight ends while catching passes from Brees. He led the league in yards per reception, was second in total touchdowns, and seventh in yards after the catch while finishing 16th in targets. That could eventually become Trautman's role, but I'm expecting him to play more of the Josh Hill role, with less blocking. 
Hill did very well getting open, as he was sixth in average yards of separation per target for tight ends. He also was utilized in scoring position, getting the sixth most receptions in the red zone for tight ends. The issue was although Hill played far more snaps and impressed with his efficiency, he was primarily used to block, running only 229 routes on his 684 snaps. With Hill getting injured, it has given Trautman the chance to run with the starters during camp, and he's impressed.
If Trautman can continue to produce and beat out the 30-yeard-old Hill for the second tight end, he will be in a great spot to be the starter as soon as 2021. With Cook's contract automatically voiding in 2021, someone will have to step into the starting role. Trautman should be the guy.
The Duo
Ten years ago, the Patriots spent two draft picks on tight ends when they selected Gronkowski and Aaron Hernandez. Rookies Devin Asiasi and Dalton Keene have their work cut out for them if they are going to fill those shoes. With Matt LaCosse opting out, these two could do just that as they are the only rookies currently in a situation to be instant impact players.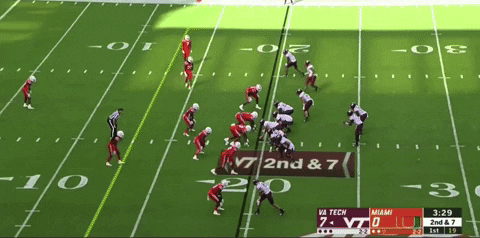 Although Keene is two years younger and has the better workout metrics from the combine, Asiasi had the better final season and was selected ten picks ahead. Watching Asiasi's film, he was far more of a natural pass catcher while running more intermediate and deep routes. Keene was used more as a blocker while catching dump-offs and screens. Both can have success in multiple different offenses, but with the Patriots, there's always the question: How will they use them?
The Patriots rostered 28 tight ends since 2010. All but four of them played second fiddle to Gronkowski, with only two produced TE1 numbers. To predict how these two will operate is extremely tough, but with the reports coming out from camp on Asiasi, I'm leaning his way. Assuming Patriots' quarterback Cam Newton is the starter; we could be talking TE1 even as a rookie. 
In Newtons' time with the Panthers, he fancied big-body pass catchers. Eight of his top ten receivers, in terms of yards, came with guys who were 6'4 or taller with five being tight end Greg Olson. Asiasi at 6'3 might be slightly shorter but should make up for it with an 80 ⅛' wingspan; second largest of any tight end at the combine, per Pro Football Network. 
The most glaring hole for the Patriots going into 2020 is the pass catchers. If there were any rookie tight ends who could make an immediate impact, it would be these two.
Find Chase at @FF_Intervention on Twitter
Click here to find more of his work including the Fantasy Intervention Podcast