Fantasy football is mostly about fun and hope, but it doesn't come without an element of fear. Fears can range from draft mistakes to simply missing out on a sleeper. In dynasty those fears can be amplified since there are no do-overs. Once you draft your team, outside of trading, there are few opportunities to improve your team. The commitment made to a specific player feels like it is for keeps.
When entering a start-up dynasty league, Green Bay Packers running back Aaron Jones seems like a great asset to target. If you've owned him in a long standing league you've reaped the benefits of his success, especially in 2019. He finished last season as the number two fantasy running back and is only 25 years old. He plays on a high powered offense with one of the greatest quarterbacks any of us have ever seen. Selecting him feels like a safe pick with hope and upside tied to a positive situation. Things aren't always what they seem.
In April's draft, the Packers selected Boston College running back A.J. Dillon with the 62nd pick overall late in the second round. The move was viewed by many as a head scratcher due to the recent success of the aforementioned Jones. While Jones was highly successful for head coach Matt Lafleur, he has few factors working against him. For starters, he is entering the last year of his contract. Recent trends lead you to deduce that he probably won't be signed to a long term deal. The second factor is size. Jones is listed at 5'9" and 210 pounds. Dillon is 6'0" 247 pounds with rare speed and agility for a man that size. The third factor is the scheme. Lafleur favors a wide or outside run scheme that is tailor-made for Dillon's rare skill set. Fear should begin to set in for the Jones owners. Taking Dillon in drafts would be a great way to quell some of that fear, but first you should know which running backs he most closely resembles.
At first glance, A.J. Dillon appears to be a clone of Derrick Henry. Henry is listed at 6'3" 247 pounds. Given that Henry and Lafleur had success in Tennessee, not only is that a fair comparison, it is a scary one. In Henry's rookie season he spent time as the back-up to star running back Demarco Murray, who was two years removed from a rushing title. Eventually, Henry took over and last season became the league's leading rusher.

A similar scenario played out twenty years ago. The Baltimore Ravens had a 1,000 yard all-purpose back in Florida standout Errict Rhett. Rhett was listed at 5'11" and 210 pounds. His backup was a promising young running back; Priest Holmes, who was 5'9" 213 pounds.  While both backs saw a measure of success, the Ravens weren't satisfied and drafted a rookie out of Tennessee named Jamal Lewis. In his rookie season Lewis ran for 1,364 yards and added another 296 yards on 27 catches. He went on to rush for over 1,000 yards in seven of the next nine seasons in which he played including a 2,066 yard campaign in 2003. At 5'11" and 240 pounds, Lewis is an ideal comp for Dillon both by physical metrics and by situation.
A doppelganger is defined as a non-biological identical double. This identical double is the protagonist of many fairy tales and folklore. For eons parents have used this to strike fear into children to make them behave. In every culture it has a different name. In old Irish it is called a fetch, and in other languages an Etiene or a Kaa. Slavic nations know it as the Baba-Yaga. Jamaicans call him Jumbie and in the Mediterranean it is Babau. In the United States we call it the Boogeyman. In Spanish cultures, dating back to the old world it is known as El Cuco.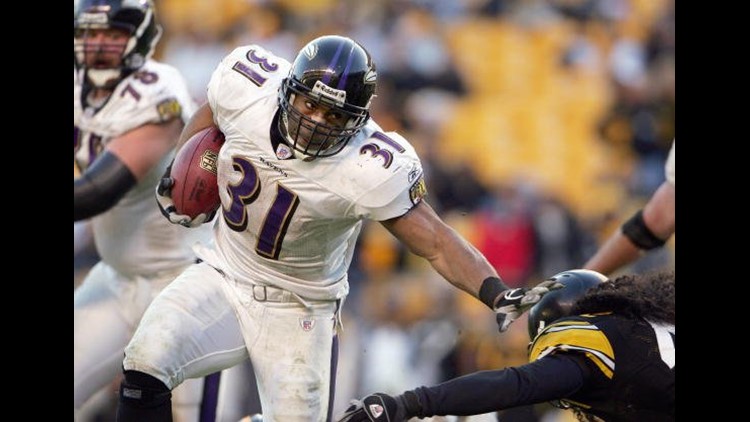 The same way that Jamal Lewis took over in Baltimore, and Derrick Henry in Tennessee, A.J. Dillon will be El Cuco to the Jones owners. If we know anything about history, it is that it repeats itself. Whether or not Jones performs at a high level won't matter. Once El Cuco decides to take over, there is nothing that can be done. In every culture the result is always the same, El Cuco wins.
"When we tell our children about El Cuco, we say; 'if you misbehave, El Cuco will take you away and eat you'. What we should say is; it doesn't matter either way, it takes what it wants." - The Outsider